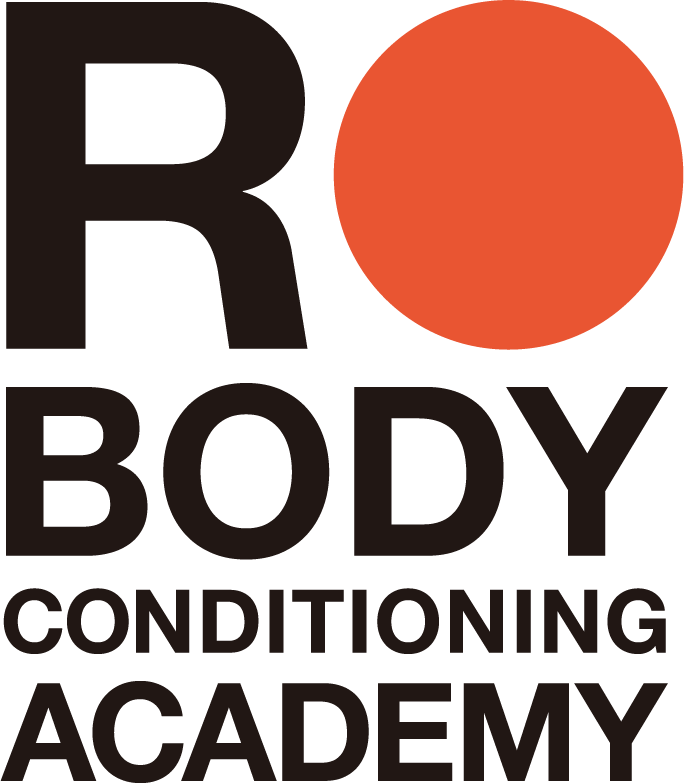 R-BODY CONDITIONING ACADEMY
R-body Conditioning Academy is not simply a place to exercise (a gym); it is also a place to learn about exercise (an educational institution).
Working with certified conditioning specialists who have knowledge of sports medicine and science, you can find out the real cause of any physical issues and learn how to solve them through customized exercise programs.

Instead of having to go somewhere to exercise or have someone tell you what to do each time, our academy aims to provide you the necessary knowledge and correct techniques that will allow you to perform conditioning. In other words, our academy is a "place of learning".
About Conditioning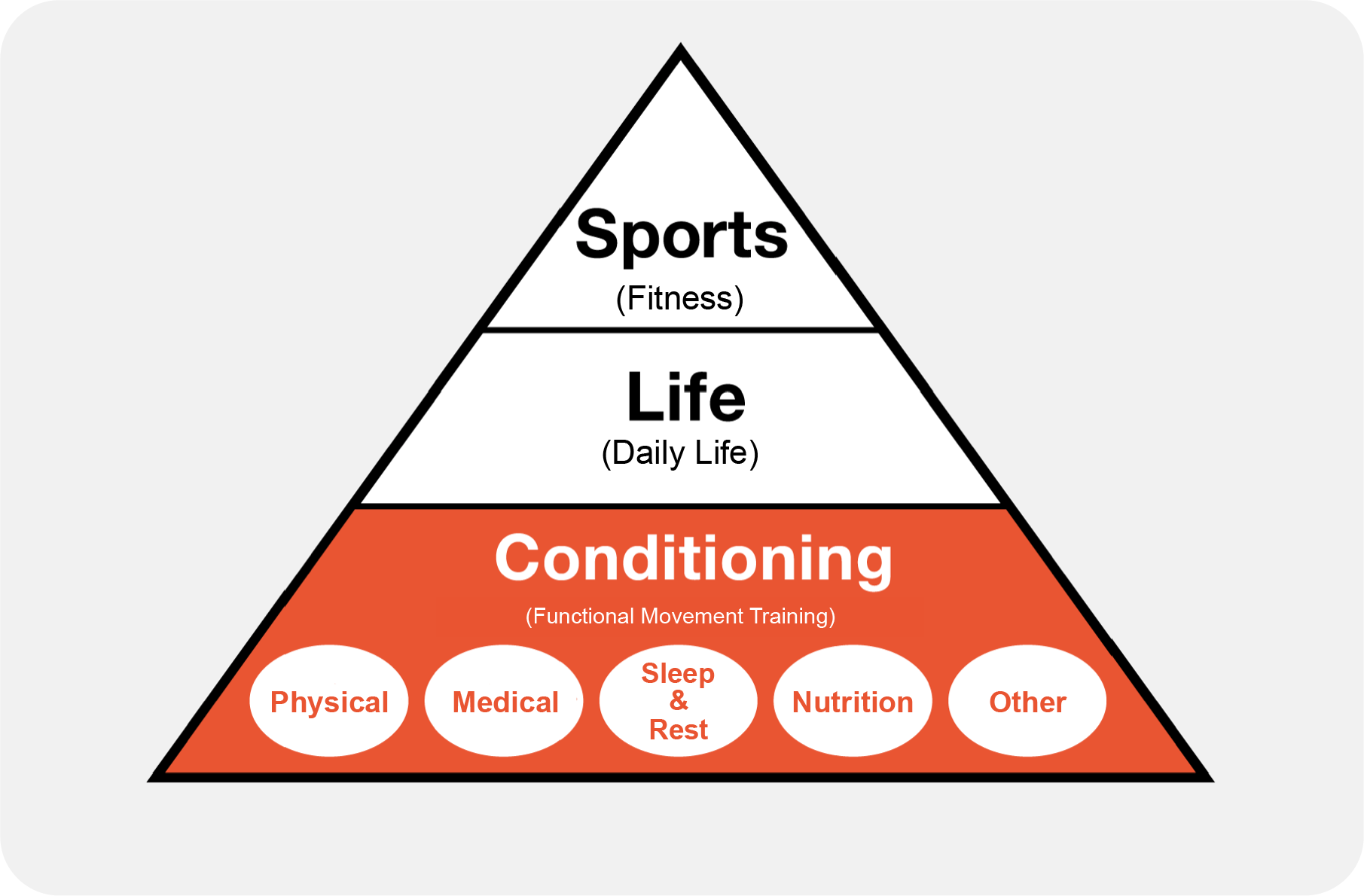 A person's physical condition is a vital component of living a healthy, injury-free life.
Conditioning helps us to either improve or maintain our physical condition.

In order to permanently be in your best condition, it is vital "to understand your own body".
If you are suffering from an injury or physical pain, of course you need to treat the pain itself. However, in order to prevent a repeat of the injury from reoccurring, it is also important to treat the underlying cause. This is done through conditioning.
If you are not suffering from an injury or physical pain, conditioning is also a great way to maintain your current condition. It allows you to enhance your life performance (quality of life) and enjoy a healthier day-to-day existence.

Your physical condition plays a big role in your overall condition.
For that reason, we believe that conditioning should be part of everyone's lifestyle.
About R-TRIAL (trial session)
All of our services begin with a consultation with one of our conditioning coaches, who have a background in sports medicine / science, in order to assess your current physical condition. Whether you have some injury or physical pain, or simply wish to enhance your performance, we will deliver the best program to fit your "current condition".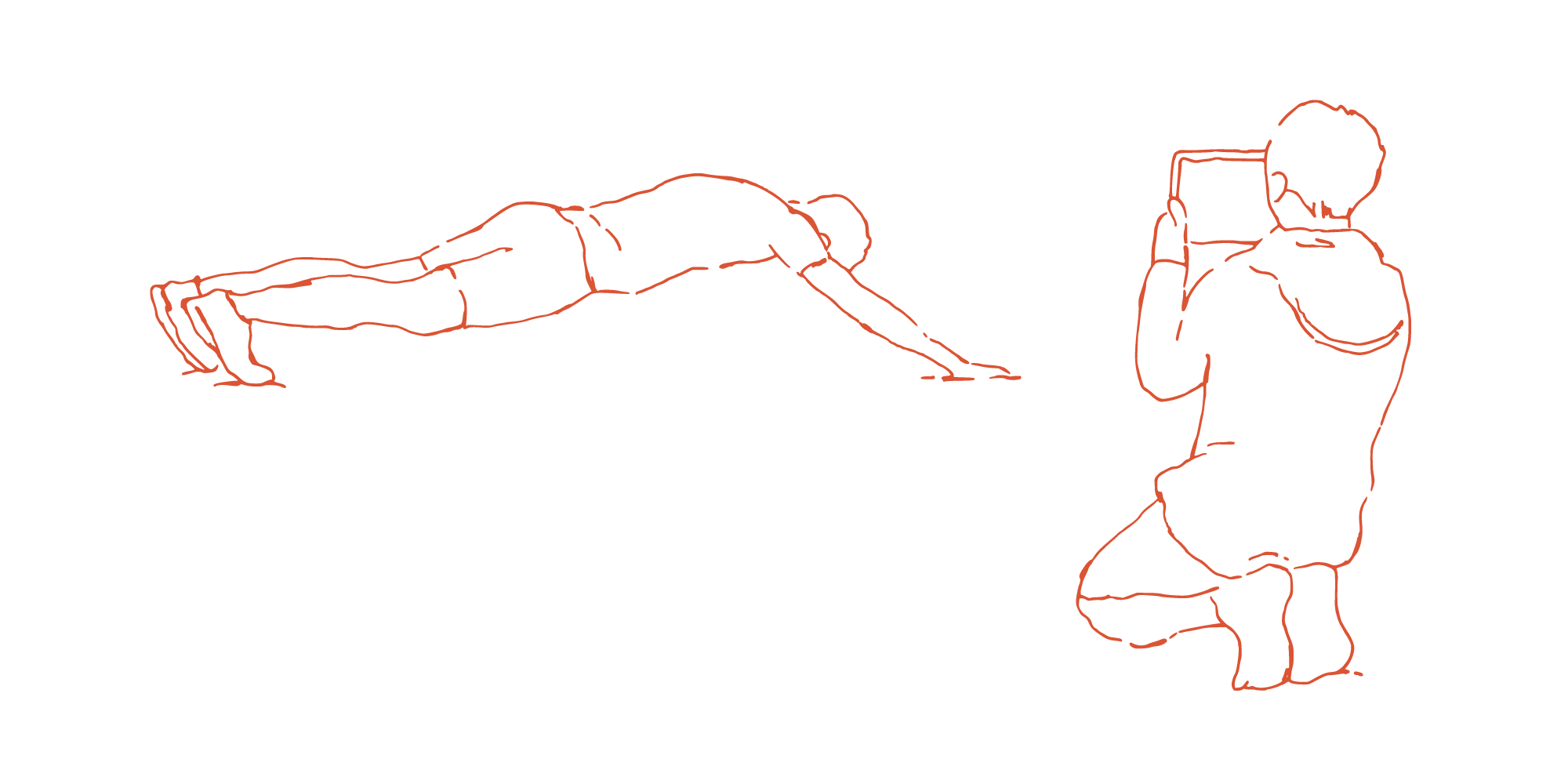 R-TRIAL Price: Free
The trial session will last for 80 minutes. If you currently have any physical pain, please email info@r-body.com before requesting your trial session.
Depending on the nature of your pain, we may request that you see a doctor for a medical examination and diagnosis before taking the trial.
Trial Questionnaire
After booking your appointment by phone, you will be asked to fill out the online questionnaire about your physical condition and your contact information before the first day of your trial session.
Trial Questionnaire Form