Not having a large body, I had to come up with a plan.
Suzuki:Thank you for joining us today Mr. Kuwata!
Kuwata:Not at all. It's my pleasure to be here.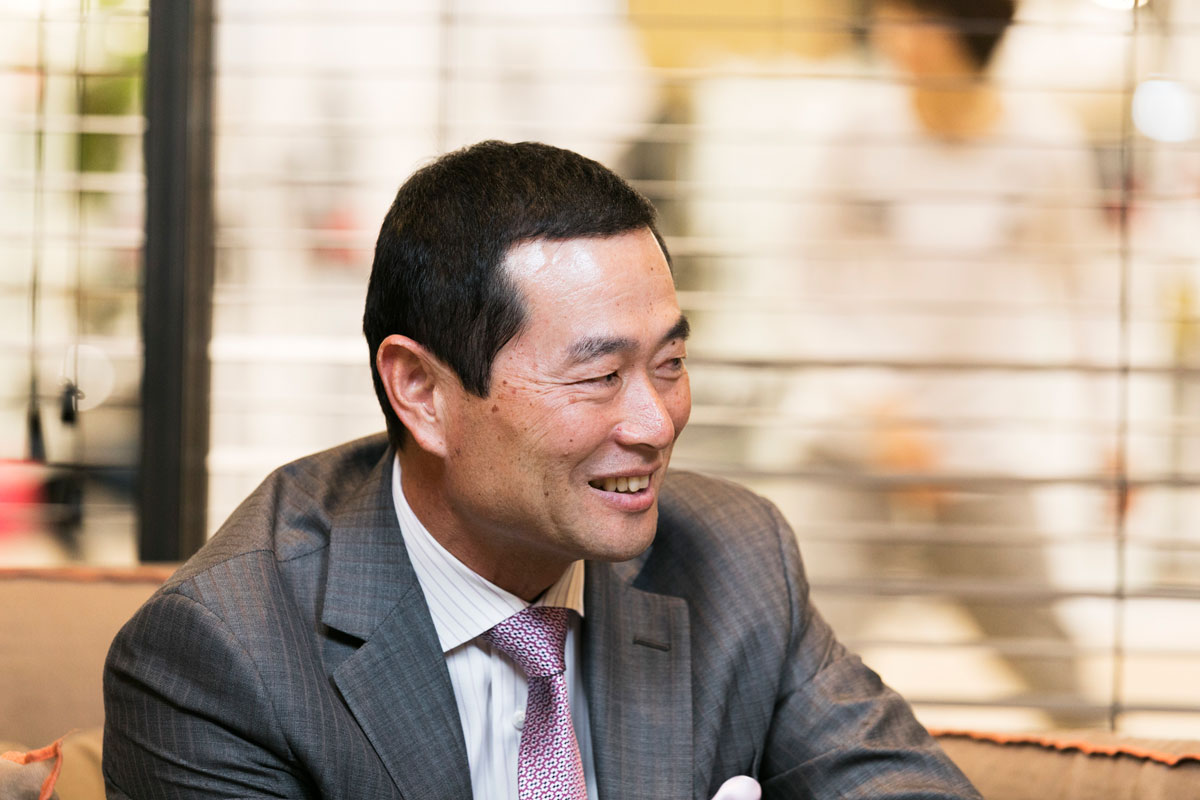 Suzuki:How long have you been coming to R-body now?
Kuwata:Since I was playing for the Giants, so it must be over 10 years now…since about 2005 I think. I found out about R-body through the Internet.
Suzuki:R-body is not just for athletes, but also for business people, housewives, elderly people, and so on. There are always various people taking conditioning sessions on the same floor alongside you. Despite being famous, I've noticed you make time to chat to the other customers as much as possible. Why is that?
Kuwata:Well, I don't know their names or what their occupation is, but for me they are training in the same place, so they are in effect my "training buddies". That's why I not only say hello, but also make time to praise them if they have made progress or changed their physique. It doesn't matter whether they are an athlete or a businessman, I think it is important to give people encouragement as they strive to improve.
Suzuki:That's a fantastic attitude. By the way, have you been thinking deeply about your body and "conditioning" for a long time?
Kuwata:As far as baseball players go, I was never physically blessed. Of course I had to compete against players who were much bigger than me, and felt that even if I trained two or three times what they did, I would never be able to match them due to the difference in natural physicality. So I began to think about how I could win, and came to the conclusion that the only way was to get the ultimate performance out of the body I'd been given. That meant being in the best possible condition for every game.
Suzuki:I see.
Kuwata:To make that happen, I knew that top-quality training and nutrition, as well as appropriate recuperation, would be needed. So I started studying books by myself, and visiting training facilities around the world to try out the most advanced training techniques. From that I learned a lot of useful things, but ultimately I realized that you need to understand your own body and learn how to move with both power and control.